After my uphill mountain climb of yesterday I have gone for another stroll round the park project today.
Button on buttons nothing could be easier then these little beauties.
See I said they were easy!
Cut a disk of felt or card just slightly larger then your middle button.
Arange 5 similar sized buttons around the outside and glue in place.
Glue the centre button on top to cover the disk and you have your button flower.
You could add faux stitching, but maybe less is more today.
I used our exclusive range of knit buttons
here
, but any buttons will work.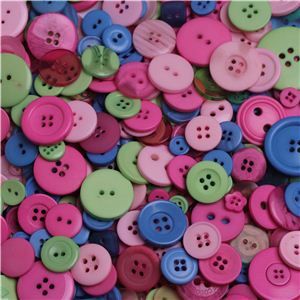 The hardest part is selecting just 6 buttons!
If you have been tempted to go button shopping - hold off until tomorrow!
I have several new colours going onto the site and you never know you might just fall in love..........