Hope you all had a great time over Easter and thank you for joining in with our fun event.
If you joined in then you could be a winner, so keep on reading.
First off is the Friday FREEBIE winner from 11 April
The winner is……….
Number 28 is Berina Febin
I like "Ribbons" :D yes I do... I generally use the plain satin ones... but any ribbon!! I would love it!!
-Berina
Next up is the first day of our….
Sydney picked the winner for today, after reading and re reading your comments.
Bev told me that she was checking the computer on an almost minute by minute basis!!
She wanted Laura to be the winner, because Laura had said her colouring was super!
But in the end she chose……..
….….number 13 = Marg B
Sydney, its an awesome card, well designed, extremely well coloured and I adore the choice of the orange & purple combination. You have done really really well, I would be overjoyed to receive that card from you if I was your grandma. (Im a grandma too!!). I hope you receive loads of eggs from the Easter Bunny ;) xx
Day 2 Saturday - winner of the bunny bag goodies
number 17 = ionabunny
Oh these are so cute. I know what you mean about fake felt. It makes me squirm, like nails on a blackboard. Love your bunny bags. The heart button is so cute. Much better than a sad chocolate egg
Day 2 Sunday - Collection of our New Vintage Butterflies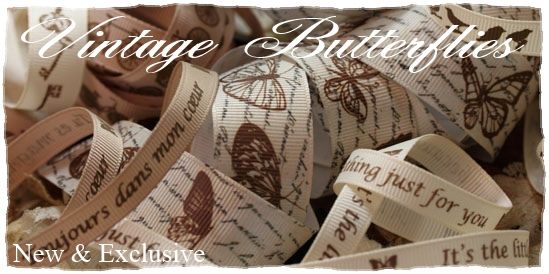 Number 5 = Karen Brierley
Last day Monday with the prize of…….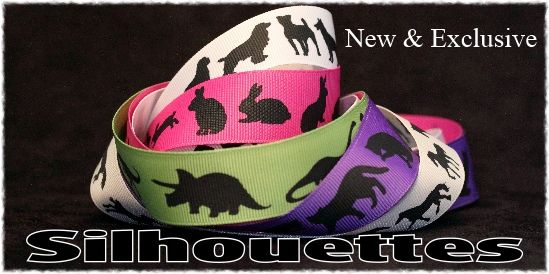 Number 15 = Cazzy
Congratulations everyone and once again thank you for joining in.
Please email
bev.craftyribbons@gmail.com
with your address details to claim your prize.
You have until Sunday 4th May to claim your prizes.
Please do not forget to check our Inspiration blog
here
if you joined in. The winners were announced over the weekend.
Have a great couple of days. Please think of me………Rachie has found loads of ribbons that are not on the website and she has commandeered me to photograph them!