Happy Easter Sunday.
We do hope you are all having a great time this Easter.
Once again thank you for visiting us today.
We have another fab sponsor today. It is……..
I am sure you know the deal by now – just pop over to the
Inspiration blog
for more details.
My hubby likes cakes…………….
………….and I love making them!
What better combo could you get then that.

Easter Sunday requires a special cake.
With lots of ribbons and spring like flowers…..
…..and a few floating butterflies.
OK, maybe a little over the top, but I was having fun and got carried away.
Who likes butterflies?
What is not to like about them – we know our NEW Vintage Butterflies have been popular.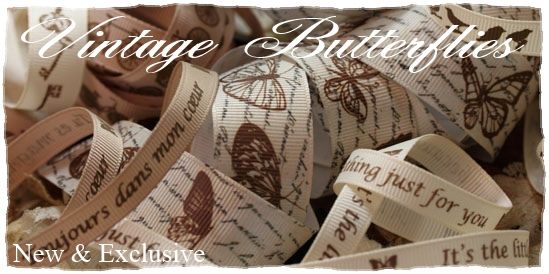 If the answer is yes, add your name to the list and leave us a comment if you feel like it.
Enjoy the rest of the day.