Something a little bit different from me today.
A gift from the garden...........but before that, let me tell you who todays sponsor is.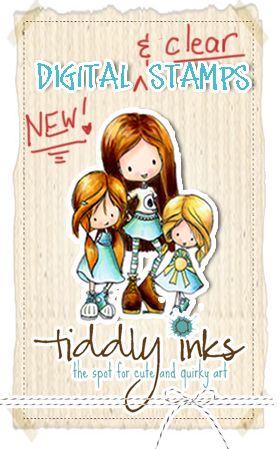 Christy from Tiddy Inks has kindly said that our winner can pick any 4 of her digi images. Remember you must enter on our Inspiration blog
here
.
Oooh if only I could colour.......
But I do have fun playing with ribbon...
......and spray paint, plants and twigs..
I found a large cup and saucer in a charity shop in town.
It did not have a very Christmassy design so I sprayed it silver.
I next raided the garden for a few "artistic" looking twigs, put them together and also sprayed them silver.
Once all dried I added them to my tea cup with a hyacinth bulb (Tonys favourite) to make a Gift from the Garden.
Go on get your thinking caps on and use some ribbon.
The design team girls have lots of inspiration for you on our
Inspiration blog
.