Pleased to read you enjoyed yesterdays creations, like I said we have lots more to show you.
Today we are sponsored by......
They have given us an awesome prize of......
I know a little girl that would just love to get her hands on these pens - our Mollie.
For a chance to win you must add your name to our Inspiration blog
here
.
Sydney used my pro markers to write her letters to Santa.
She had so much to tell Santa that she wrote to him twice!
To make sure they made it safely to the North Pole we stuck on lots of stamps.
We used both our stamp ribbons.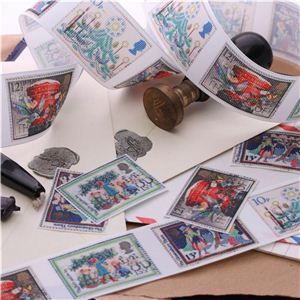 Christmas stamp ribbon can be found
here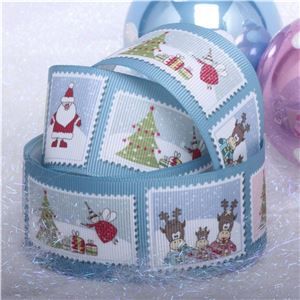 Winterscene stamps can be found
here
To stop the ribbon from fraying just coat both sides of the ribbon with watered down PVA glue.
Hang them up to dry for a couple of hours or overnight.
They will be slightly stiff once dry, but you can cut them with ease.
You must go and have a look at the other Advent creations on our
Inspiration blog
.
Just one thing.......do you have lots of spare time to craft for all the inspiration it will give you!