Phew another busy week, think I will be happy just sitting in the lorry on Tuesday doing nothing!
It's time to visit our Scottish customers next week you see.
Mega thanks for all your comments on here and our other blog last week, it is really great to read what everyone has to say.
The winner of last weeks Friday FREEBIE is……
Carol left this comment on our other blog
here
Loving the Butterfly collection Ali, they are brilliant, love Carole Lockhart Stuart.
Congratulations Carol, butterflies will be on there way to you soon,
all we need is an email to Bev
bev.craftyribbons@gmail.com
with your address details.
You have until Thursday 6th March to claim your ribbons Carol.
Have you seen all the NEW goodies put on the website this week?
First to hatch were these……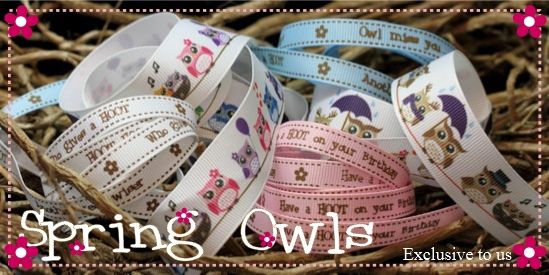 Ooooh so cute, you guys have fallen in love with our
Spring Owls
.
They have been flying out of the door!
Next we were invaded…..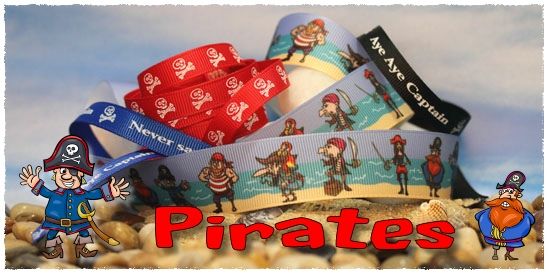 Aye Aye Captain…………Never say Never
Have you met our gang of
Pirates
and Captain "Big Nose"?
and then the very next day these little guys landed…...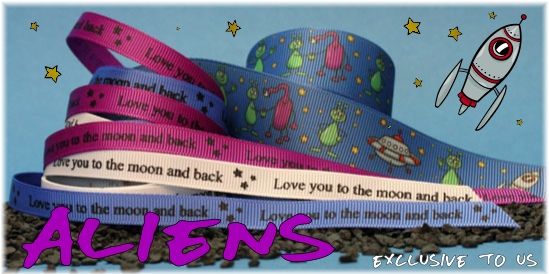 Taken over by
Aliens
– the friendly kind!
Not finished yet, because today there was uproar in the warehouse…………the noise!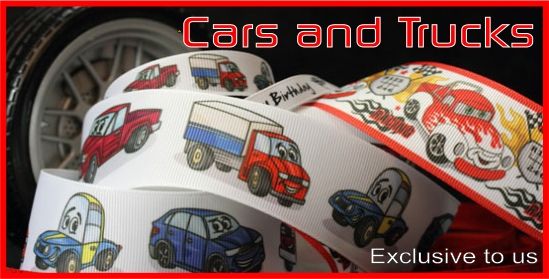 Cars, racing cars and trucks
all jostling to find parking spaces!
Must have been male drivers, they all wanted to reverse into the spaces. It was chaos.
I hope you like all the new ranges, we worked really hard to design fun and inspirational ribbons
for you all to use.
Which range would you like to be popping through your letter box?

Add your name to the list and leave a comment with your thoughts.
Very quiet in the office today, I have been told to rest my voice.
Maybe I will try and break the record for how many emails can be sent in one day!!
Have a great weekend.