Say hello to Percy
and the rest of his family
They like relaxing in the branches.
We think they are going to
I had so much fun designing this collection, and we have so much more.....
.........matching buttons
toppers and colour your own packs
Eight different Digi stamps
Look what you can make
and
Thanks Tessa and Laura for your fab samples.
Nearly forgot you can make your own Percy as a kit.
Percy is popular -Janet popped in last week, saw him on the side, scooped him up and walked out.
I went running after her............"Janet his nose is not sewn on!"
Percy went to school with Mollie this morning and was overwhelmed.
Guess who will be making more Percy's this weekend?!
Find all our Christmas Owl Collection
here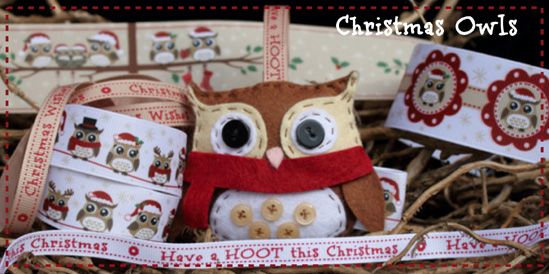 So which was your favourite collection this week?
Leave us a comment and we will pick one lucky follower to have their collection on us!