You may have noticed I have been a little bit quiet of late - been taking it easy. Yeah, in my dreams maybe!!
It is full steam ahead here in the ribbon warehouse we have so much to show you.
Months of hard work will all be revealed...............
...........soon but sadly not today.
But I do have four little beauties to share with you.
I teased you with this image a while ago.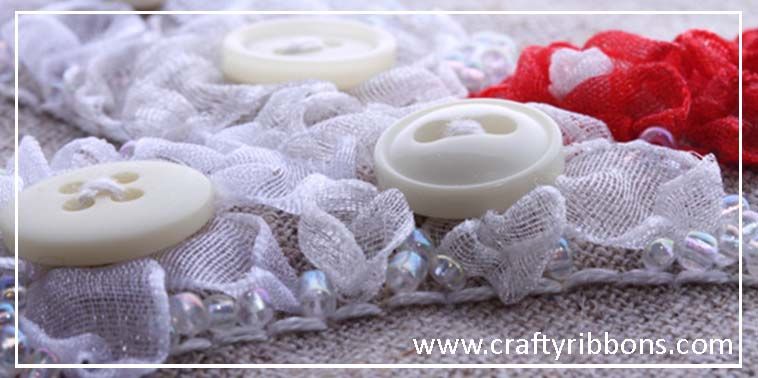 4 NEW LOVE ~ Ribbon Embroidery kits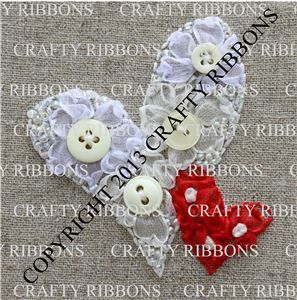 Express a little LOVE with our double heart kit.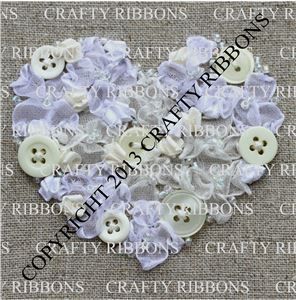 Fall in LOVE - this heart is bursting with stitches.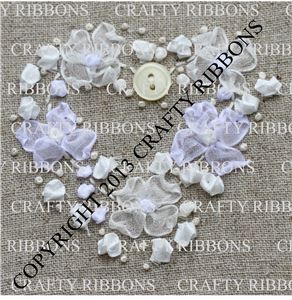 My Love - add an initial to the centre, for true love!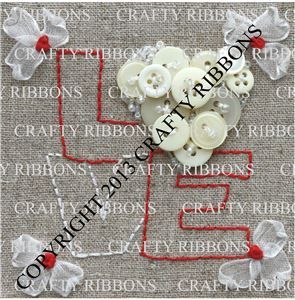 Or just simply shout LOVE to everyone
You can find our NEW Love ~ Ribbon Embroidery kits
here
You get everything you need in the kit, full clear instructions, design template
that can be used time and time again. Ribbon, needles, thread, beads and vintage buttons
ohh must not forget the ethnic French linen style fabric.
£5 each or buy all 4 for £20
Great idea for stocking fillers or Christmas prezzies as kits or even better, embroidered by you.
Love ribbon embroidery? Never tried it before? Want to have a go?
Leave us a comment and we have a complete set of all four designs as a FREEBIE.
We will pick a winner on Tuesday.
Sorry about the small images, with Crafty Ribbons pasted all over them, but....
....not everyone on the internet is as nice as you guys.
Have a great weekend.
Pssssssst.......I am going to whisper a little inside info now....
(If you are thinking about buying your Christmas Ribbon this weekend DON'T,
wait a few more days)
Now, you did not hear this from me - OK?