Don't you just LOVE wednesday's? Say hello to wednesday "hello wednesday" It's all downhill from now on to the weekend - yippee!!!
Oooooh it has been a while since the last Hello wednesday, it has all got sort of extra busy. Ummmm something to do with Christmas I think!!
We have a guest designer today, Laura. Laura is one of our fab designers for the challenge blog
here
.
You can also see many of her creations on our exhibition stand. She is a wizard with ribbon and like me just LOVES it!
Ribbon weaving at it's very best.
Laura has not only used plain ribbons but she has created extra texture by incorporating velvets, cotton and gold edge ribbons.
I have one question to ask Laura...........can you bring yourself to write in the notebook?
You can see more of Laura's spectacular creations
here
. thank you Laura for sharing your creation with us.
We would also like to thank everyone that came to see us at Ally Pally over the weekend. Did you have fun? We did.........we had a loose drain cover where Tony and I stand by the till. So all our customers had a ride and a giggle as the drain cover acted like a seesaw. It must have been the happiest stand at the show!!!!
The girls are busy in the warehouse getting ready for our last two show - Hobbycrafts at the NEC and Paris, so lots of cutting, chopping and cups of tea.
What am I up to you may ask.............well I seem to be on a little bit of a design roll at the moment. Do you want to see my two new creations......................
We have a gingerbread man that matches our gingerbread ribbon.....
He has been nicknamed the "Marmite man" love him or hate him ahhhhh!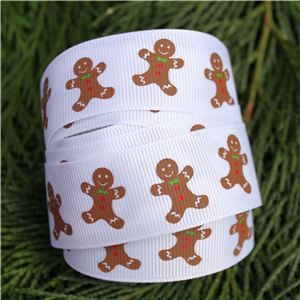 and we also have Santa
Santa is the same as on our NEW Christmas Winterscene ribbon.......
His little legs are adorable, they just dangle!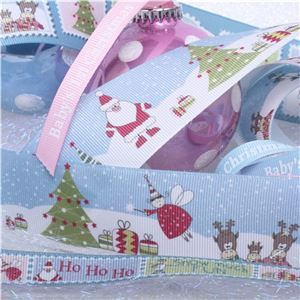 Both the new kits can be found
here
and are £5.00 each BUT any 5 kits are only £20
Perfect for little stocking fillers.
Enjoy the rest of the day, the sun has come out here in Dorset, maybe it is time to lift the big roll over door.